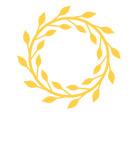 Tarot has always been seen from the third person point of view. The reader and client always standing on the outside of the images. The Inner Journey Tarot changes the game (Conceptualized by Angelo Nasios, painted by Jon Carraher.); it is a first person perspective deck.
Enter into the images and see through the eyes of the people who live in the cards.​ Feel the fall from The Tower, shoot cupid's arrow in the Lovers, ride the horse in The Sun and see Death stand before you. The Inner Journey Tarot will change how you experience Tarot.​
Influences The main source of the I.J.T is primarily Waite-Smith. However, the deck will not be a strict incarnation of W-S.​ For example, Death no longer is dressed in black armor, instead is glimmering in gold.​
Production The Inner Journey Tarot is currently under production, below are some samples from the Major Arcana.
About the Creator Angelo Nasios (New York) is the author of Tarot: Unlocking the Arcana & Tarot Tracker: A Year-Long Journey.
About the Artist Jon Carraher (Pennsylvania) is a fantasy artist and children's book illustrator.
Subscribe

to get updates on The Inner Journey Tarot